Jigokuraku Hell's Paradise anime: release date, trailer, plot, cast, and more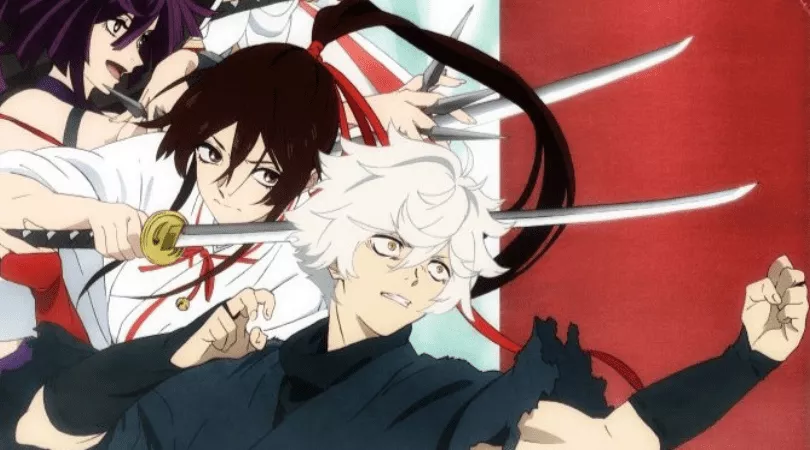 Jigokuraku Hell's Paradise anime has been officially announced. Interestingly, this new anime is going to be animated by the MAPPA Studio which is the same studio working on the next seasons of animes like Attack on Titan and Jujutsu Kaisen. The news came directly from the official Twitter account of the series on 18 December 2022. The anime is going to be aired in April 2023. Hell's Paradise: Jigokurakuis a Japanese manga series written by Yuji Kaku. The manga series ended with the 127th chapter on January 25, 2021.
Hell's Paradise Anime Plot
This anime revolves around Gabimaru the Hollow, a ninja of Iwagakure Village, who was set up by his fellow ninja and is sentenced to be executed. Tired of killing and betrayal, he wants to die, but nothing seems to kill him due to his superhuman body as there is hope for his living- his wife who subconsciously keeps him alive. He wants to return to his wife. Thus, he refuses to die.
Yamada Asaemon Sagiri the Decapitator, a famous executioner, offers him the chance to be pardoned of all crimes by the Shogunate(Army General) sending Gabimaru to join an expedition to Shinsenkyo which is southwest of the Ryukyu Kingdom to find the elixir of life. Yamada Asaemon Sagiri himself created the expedition team consisting of those who are sentenced to death, and must return with the elixir of life to obtain a full pardon, however, the island is full of mysteries and the expedition team might not be prepared.
STAFF:
Director

: Kaori Makita

Series Composition

: Kazuaki Kaneda

Character Design

: Akitsugu Hisaki

Music

: Yoshiaki Dewa

Animation Production

: MAPPA
CAST:
Gabimaru (voiced by Chiaki Kobayashi)

Sagiri Yamada Asaemon (voiced by Yumiri Hanamori)

Yuzuriha (voiced by Rie Takahashi)

Fuchi Yamada Asaemon (voiced by Aoi Ichikawa)

Choubei Aza (voiced by Ryouhei Kimura)

Gantetsusai Tamiya (voiced by Tetsu Inada)
Hell's Paradise anime release date, trailer, and poster:
The exact release date for the Hell's Paradise anime has not been announced yet, but it has been confirmed for an April 2023 release. Stay tuned to this space as we will update it as soon as an official date is unveiled.
In the meantime, check out the trailer to get a sneak peek of what's to come!
POSTER:
Here are some recently asked questions about this upcoming anime:
How can I watch Hell's Paradise? – It will be available on Crunchyroll
How many episodes is Hell's Paradise? – As per Wikipedia, the series ended with the 127th chapter on January 25, 2021. Although it's hard to say without any official info, it is expected that the anime will have 24 episodes.
Is Hell's paradise anime worth watching? – Yes, with a great storyline and amazing animation, this anime is worth your time.
Stay connected to Slashinfo for more anime news.