My Home Hero Anime Trailer Out, April 2023 Release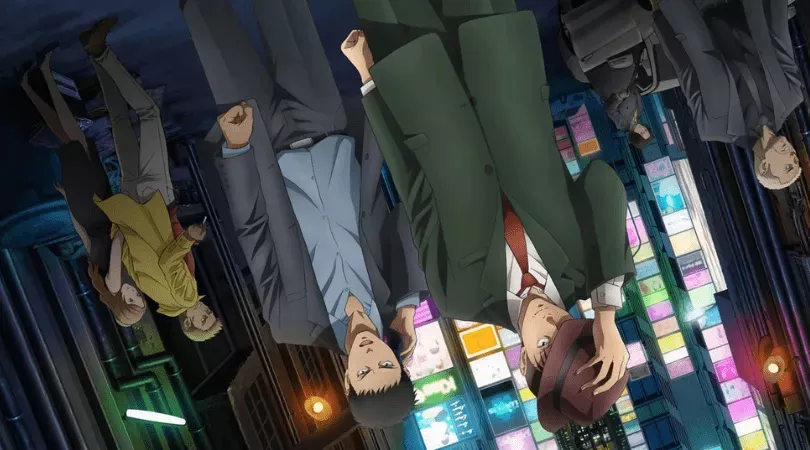 Step into a world of crime and betrayal, where one man must sacrifice to protect those he loves. "My Home Hero", the highly anticipated anime thriller, has just released its latest trailer, showing the intense journey of Tetsuo Tosu as he battles against the forces of evil to keep his family safe. With a fantastic theme song to add to the drama, this anime is set to be a nail-biting experience that will leave you on the edge of your seat as the new trailer itself is so amazing and thrilling. My Home Hero is a Japanese manga series written by Naoki Yamakawa and illustrated by Masashi Asaki. The TV adaptation of this series is done by Tezuka Productions and is said to be premiered on April 2023.
Here is the trailer for "My Home Hero" anime:
Plot:
Tetsuo, a 47-year-old office worker, worries about his rebellious daughter, Reika, who has a bruise on her face. He sneaks into her house and hides in the closet, where he discovers that her boyfriend, Nobuto Asatori, a dangerous man with a past of violence, is the one who hit her. Tetsuo decides to protect his family and takes on a dangerous battle against the underworld to stop Nobuto and his "certain plan" to harm Reika. Despite being just a weak uncle, Tetsuo is determined to use his intelligence and put his life on the line for the sake of his loved ones.
My Home Hero Anime: Key Visual, Staff, and Cast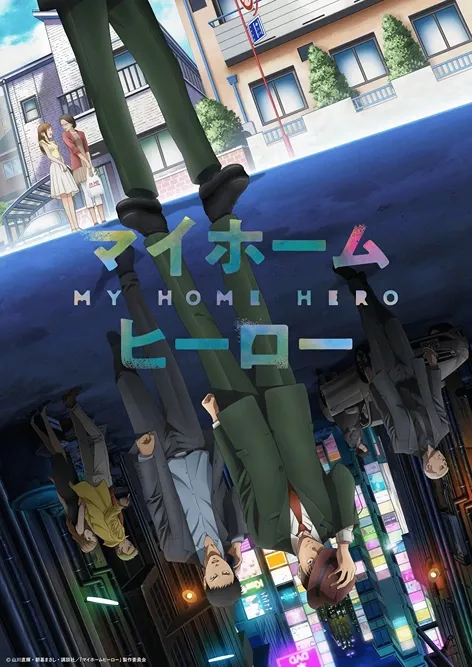 STAFF:
Original: Naoki Yamakawa and Masashi Asagi (serialized in Kodansha "Young Magazine")

Directed by: Takashi Kamei

Series composition/screenplay: Kohei Kiyasu

Character Design: Masahisa Noguchi

Fine art design: Yukio Abe

Chief animation director: Masatsune Noguchi, Yutaka Uchida, Kuma Oshita, Kasumi Hasu, Takashi Morokatsu, Song jin hee, Ryu Seung Cheol

Cinematographer: Natsumi Uchida

3DCG: Element Factory, Bibury Animation CG

Music: Kenji Kawai

Sound director: Takumi Ito

Sound effects: Kiyotaka Kawada

Animation production: Tezuka Productions
CAST:
Tetsuo Tosu, voiced by Junichi Suwabe

Kasen Tosu, voiced by Ohara Sayaka

Reika Tosu, voiced by Chihiro Shirata

Kyoichi Majima, voiced by Kento Ito

Yoshitatsu Asatori, voiced by Shinichiro Miki

Nobuto Asatori, voiced by Keita Tada

sound, Rumi Okubo

hollow, Akio Otsuka

Shino, Kōichi Yamadera

Takeda, Katsuhiro Tokuishi

Satoshi Tabata, Mitsuhiro Sakamaki
With that being said, "My Home Hero" is definitely a show to watch out for. Whether you're a fan of manga, anime, or thrilling dramas, this show has everything to offer. So, mark your calendars for April 2023 and get ready to be taken on an intense and captivating journey with Tetsuo Tosu as he battles to protect his family.
Source: Official website for "My Home Hero"