Huawei P20 vs OnePlus 5T: Specifications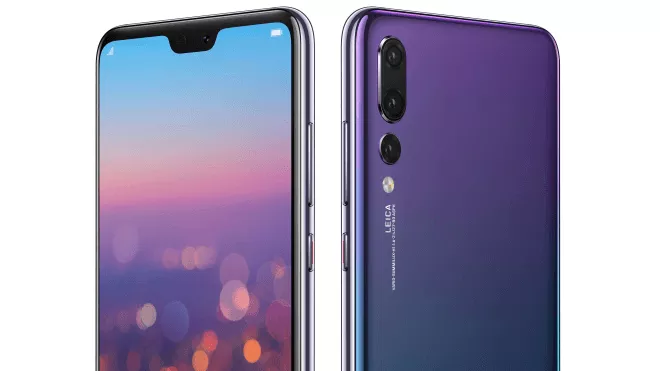 After a lot of leaks, the specifications and features of the upcoming Huawei P20 smartphone are revealed. Huawei's new P20 phone will come with dual rear cameras, Kirin 970 octa-core processor, and more. I had compared the specifications of both these phones in this article "Huawei P20 vs OnePlus 5T". Can Huawei P20 defeat the OnePlus 5T? Let's find out.
Huawei P20 vs OnePlus 5T: Specifications
OnePlus 5t offers a very compact design, powerful performance, high amount of RAM & storage and decent battery life. Whereas, Huawei P20 will offer a stylish glass design, Full HD+ display, latest Kirin 970 octa-core chipset, 4GB/6GB of RAM and a 3400 mAh battery.
| Specifications | Huawei P20 | OnePlus 5T |
| --- | --- | --- |
| Phone's Image | | |
| Display | 5.84-inch | 6.01-inch |
| Resolution | 2280×1080 | 2160×1080 |
| Dual SIM | Yes | Yes |
| OS | Android Oreo | Android Oreo |
| Processor | Kirin 970 octa-core CPU | Snapdragon 835 octa-core SoC |
| RAM | 4GB/6GB | 6GB/8GB |
| ROM | 64GB/128GB | 64GB/128GB |
| Rear camera | Leica 12Mp + 20Mp dual-camera | 16MP main camera + 20MP low light camera |
| Front camera | 24MP | 16MP |
| Battery | 3400mAh | 3300mAh |
| Fast charging | Yes | Yes, Dash charging |
| USB | USB 2.0 Type-C | USB 2.0 Type-C |
| Fingerprint sensor | Yes | Yes |
| NFC | Yes | Yes |
| Starting Price | $599 (Expected) | $499 |
Also read –OnePlus 6 Specifications, Release Date and Price: Specs Leaked on AnTuTU Benchmark
Huawei P20 vs OnePlus 5T: Conclusion
It's quite difficult to choose the best one from these two phones. The performance, display size and battery capacity of OnePlus 5T and Huawei P20 are almost same. But if you want a phone with fingerprint sensor located on the front then Huawei P20 will be the right choice because OnePlus 5t has the fingerprint sensor on the back side.
Huawei P20 features Leica 12MP + 20MP dual rear cameras and OnePlus 5t comes with 16MP + 20MP dual rear-facing cameras. Both the devices seem to be perfect for mobile phone photography. We will be looking in details of P20's camera after the official launch.
OnePlus 5T comes with 6GB or 8GB of RAM and Huawei P20 features 4GB/6GB of RAM. This shows that OnePlus 5T is a better phone considering RAM and storage. The 5T also offers a clean Android software experience whereas Huawei P20 will be coming with some pre-installed apps. The starting price of OnePlus 5t is $499. It's the best smartphone in this price range. Let's wait for the launch day of Huawei P20 to know its price.
After comparing all the features, OnePlus 5T seems to be slightly better than Huawei's P20. Let us know about your choice in the comments section below.