Best Free Apps For Conducting Online Focus Groups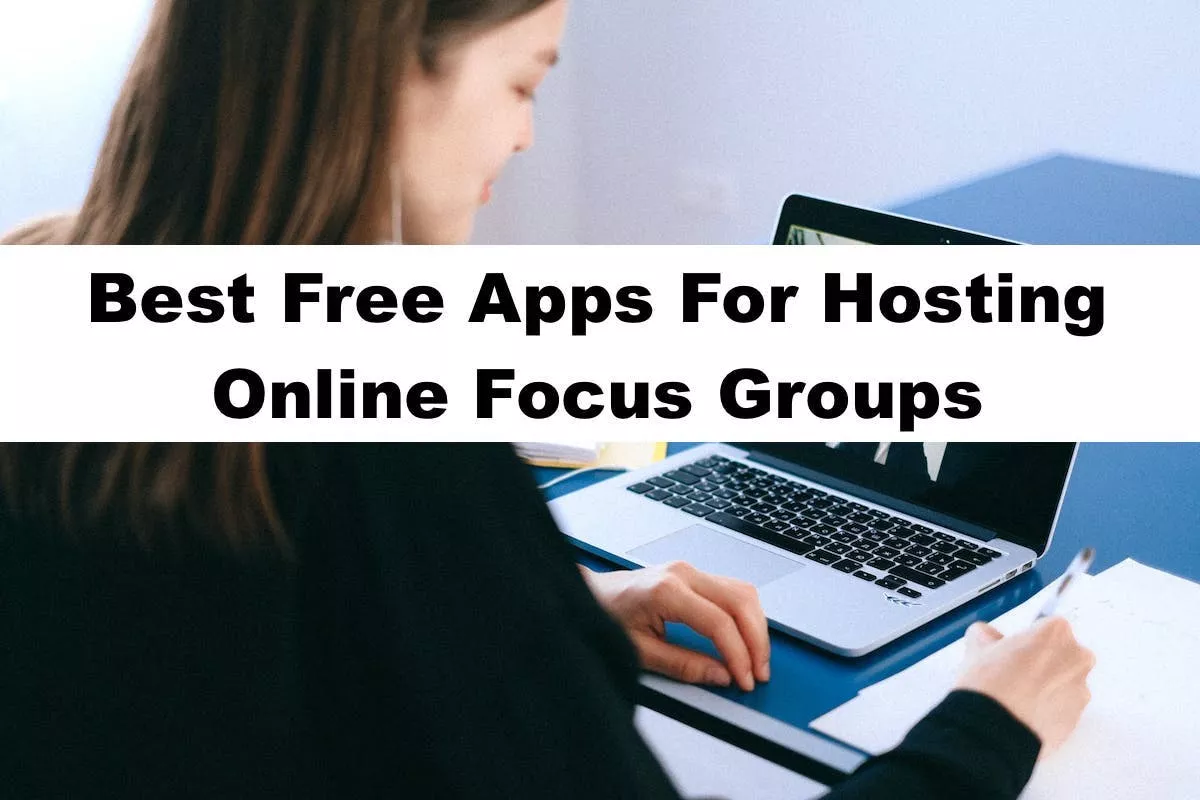 Product development doesn't just involve creating the product and then launching it in the market. For a product to be successful, you will need to test it out thoroughly and fix all potential issues ahead of the release.
But how exactly would you know what users think about your product before actually releasing it to the public? Well, this is where focus groups come in handy.
In the Focus Group technique, you bring together a group of diverse people and ask them to review your product or service and share their opinions about it in real time. After assessing the feedback, you will know what aspects need changing to ensure a polished product for your end-users.
Mind you — focus groups don't just always involve regular end-users with little to no expertise in the underlying technology. If your company is anything like Lasermarktech.comand manufactures heavy machinery for other businesses, you can instead bring together expert reviewers from your field for conducting a productive focus group session.
The focus groups critiquing the products from any B2B business — regardless of whether you're a software company or a manufacturer of rig mats — should always involve industry experts as well as a good number of potential target users of the product in question.
But, physically assembling a focus group at a particular location can be challenging during the ongoing pandemic. And that is why online-based focus groups are increasingly becoming popular these days. Many focus group providers have adapted to the new reality and now offer online-based sessions. ACCE International, a renowned focus group company, has even integrated online bookings to its website – https://www.acceintl.com/what-we-do/focus-groups – to make its services pandemic-friendly.
In this article, we will be exploring some of the best apps you can use to conduct online focus group sessions without spending a dime.
Microsoft Teams
Skype for Business is going away, and Microsoft Teams is the firm's answer to Zoom and other popular video chat applications. It is in feature parity with Skype for Business and is available in both free and paid versions. Some of the features include 500,000 per organization member limit, 2GB storage space per user and 10GB shared space, guest access, screen sharing, and scheduled meetings. The app is available for download in pretty much all popular platforms, including Windows, macOS, Android, iOS, and Linux.
Zoom
The next on the list is Zoom, another popular video conferencing app that shot to fame since the start of the pandemic. With a lot of impressive features up its sleeves, the Zoom app is also a great tool for pulling off focus group sessions online without having to spend anything on subscriptions. That said, the free version has its group meetings restricted to 40 minutes, and also there is no option to record them. There are premium plans available starting from $14.99 if you'd like to unlock better features.
Google Meet
Google's Meet app is yet another great addition to the list of free apps apt for focus groups. While premium plans are available starting from $8 a month, the free version is good enough with impressive features such as unlimited meetings, 100 participants, screen sharing, cross-platform support, etc.
Let us know in the comments if you have a different app suggestion for hosting online focus groups besides the ones mentioned above.