5 Best Photo-editing Apps for Android Phones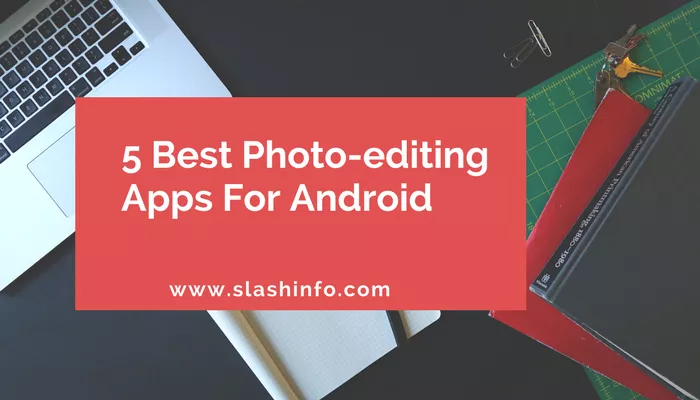 5 Best Photo-editing Apps for Android Phones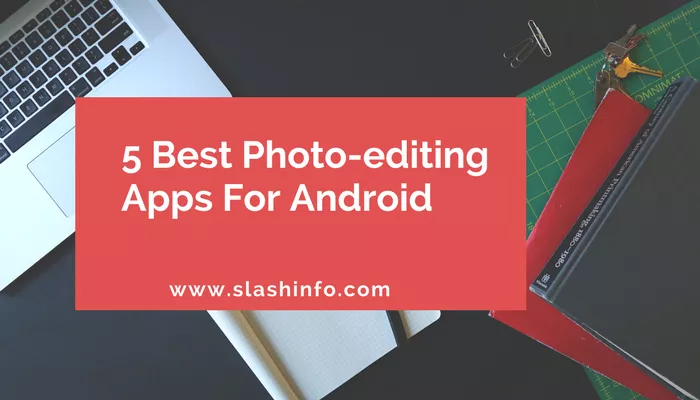 Everyone is fond of taking pictures and then surely you should know how to edit the pictures to make them more attractive. Some users might edit their photos to get better looks while some might spend their time to enjoy!
So, for such a help, here is an article that is full of information about the best apps for your androidphone to edit photos. These apps have features like adding text, graphics, stickers and also used for changing the quality of pictures. All these feature loaded photo editing apps are available on Google Play Store for Free!
Now let's get informed about some of the best photo-editing apps for Android devices.
#1. Snapseed
#2. PicsArt Photo Studio
#3. Prisma
#4. Adobe Photoshop Express
#5. Pixlr
#1. Snapseed
Snapseed is an all in one free photo editing app by Google. Snapseed is one of the most popular Android app used for editing photos. The app has multiple features including HDR effects, Contrast managing, brightness adjustments and even text adding with a number of fantastic layouts. The snapseed app is a must photo-editing app for those who are really interested in this stuff.
Key Features of Snapseed App –
Tune any image – You can adjust exposure and color automatically or manually with fine control options
Add Text – You can add stylish text over your photos, there are lots of design available
Face Enhance – You can add focus to the various parts of the photo with face-specific lighting. You can also smoothen skin with Snapseed app
#2. PicsArt Photo Studio
PicsArt Photo Studio is a totally Free and all in one photo-editing
Android app. It has a number tools, effects, collage maker, camera, free clipart library, stickers and drawing tools. PicsArt's app is an amazing photo editing software to edit your pictures right through the phone…
Key Features –
Drawing – PicsArt Draw includes customizable brushes, layers and professional drawing tools to snap pictures with live effects and is your new go-to sticker maker. Drawing on photos is fun and creative way to express your talent.
A Buch of Tools – PicsArt Photo Studio includes various handy tools to create cutouts, crop images, stretch, clone, add text and adjust curves. It also has a full library of artistic photo filters, frames, backgrounds, borders, callouts and much more.
College Maker – Collect your all favorite photos in a single picture by using college marker option.
#3. Prisma
Prisma is a quite simple app to add extra effects and design to your pictures. The app has a stunning range of filters to transform your photos into beautiful artworks. Using Prisma app is a unique way to edit your photos.
#4. Adobe Photoshop Express
Adobe Photoshop Express is one of the best photo editing tools in android for quick, easy, and powerful editing. The app has all the editing tools like crop, brightness adjustments, exposure management, and much more.
Key Features –
Remove red-eye effect on any photo. Adobe Photoshop Express offers one-touch adjustment for contrast, exposure, and white balance.
You can also adjust contrast, exposure, highlights, shadows, temperature, tint, sharpen, and vibrance easily.
Various Photo Frames – You can add border or frames to your photos to make it extra special.
#5. Pixlr
Pixlr is a completely free to use photo-editing app. You can create photo collages with a number of choices for layout and background. Pixlr includes many features which really helpful to outshine the pictures.
Key Features –
You can balance out colors easily. You can also use layer multiple photos to get a unique look. Pixlr is very simple to use, cropping the image is very easy.
You can resize images quickly and easily after editing. Pixlr has options to share your edited photos with your friends and family.
The app helps to remove blemishes and red-eyes on photos. Beautification can be done by Pixlr.
All these apps are freely available on google play store. Download these photo-editingapps today and start working on your pictures. Make new designs and creations.