Things You Need to Know About POS System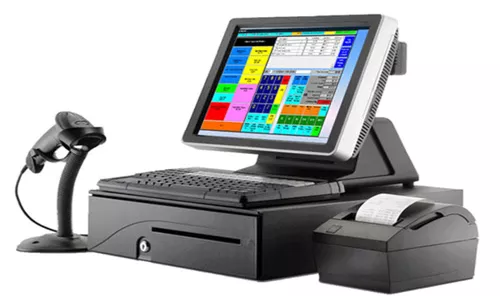 What is POS System:
POS stands for Point of Sale, and it is a typical software that helps in handling business operations. It is mostly used in retail outlets, shops, etc. It is used primarily for billing, managing purchase, and inventory management. You would have witnessed the use of a POS system for the checkout process. It is mostly used as a retail shop software. Here you would come to know about the working of POS and its various benefits.
Types Of POS Systems:-
There are different types of POS systems currently being used for various purposes.
Retail POS: This POS system is mainly used in large retail stores for handling checkout, inventory, and sales management.
Restaurant POS: Popular restaurants make use of the POS system to take up orders, manage seats, recipe planning, and billing.
Café Or Coffee Shop POS: This type of POS system is mainly used to process the orders quickly.
Mobile POS: This type of POS system enables to handle payments using smartphones.
Choosing The Right POS System:-
You have to choose the right POS system, and this depends based on certain factors. Understand your business needs before selecting a suitable POS system. You must also take into account the future business plans so that it is possible to scale up the use of the POS system. Check for integrated eCommerce solution as most of the businesses are available online.
Benefits And Functionalities:
POS system is nothing but store management software, which is mainly used to manage the entire functionalities of a store. Some of the unique features and benefits of using a POS system are listed below.
Manages Checkout: In big retail stores, there are chances for customers to wait for billing their products. The entire checkout process time inside the store can be significantly reduced with the use of the POS system. Bar code scanners, touch screens, etc. helps to make the billing process seamless. This avoids long queues in retail stores. The POS system stores customer information during the checkout process. These details can be used for loyalty programs and email marketing. Thus POS systems help to serve their customers better.
Manages Inventory: One of the critical operations of any retail outlet or store is inventory management. This can be achieved by making use of the POS system in your retail shop. The POS system is mainly used to store the product information, price, and availability of stock. It is also possible to make use of a POS system to manage complex inventory tasks like stock management, purchase order management, performs the intra-store transfer, and lot more.
Manages Employees: When running a huge retail shop, managing the employees is challenging. The use of a POS system to manage the employees helps to get the most out of the staff. The POS system is used to set up staff logins, track activity, and schedule jobs. The POS system can also be used as a payroll management software to calculate the salary of the employees.
Components Of POS System:-
The POS system is not a single machine or process. It includes the use of various hardware components and the use of the software. The following are the components of a POS system –
Software: A POS system includes software which is developed mainly to manage sales, handle billing, and managing inventory. POS system contains both front end and back end interface. The front end interface includes mostly a touch screen monitor or tablet, which is used by the staff. The POS software controls the back end. The front end and back end interface of the POS system should be synced for the proper functioning of your retail store. You can choose between two types of POS system software based on your business needs.
Onsite POS software
Cloud-based POS software
Hardware: This is one of the vital components of a POS system. Some of the hardware components of the POS system are listed below.
Interface device: This includes devices like touch screen monitors, mobile devices, etc. which is usually visible to customers.
Cash Drawer: This hardware component stores cash, cheques, receipts, vouchers, etc.
Printer: This hardware device is used to print receipts and to generate sales reports.
Barcode scanner: This device is mainly used for stock management and inventory tracking
Swiping machines: This is used to process payments made using debit or credit cards.
Thus the use of a POS system can help in cost-effective store management of multiple locations. It is an excellent tool to maximize the customers of your business.