3 Things to Consider When Choosing Labeling Technologies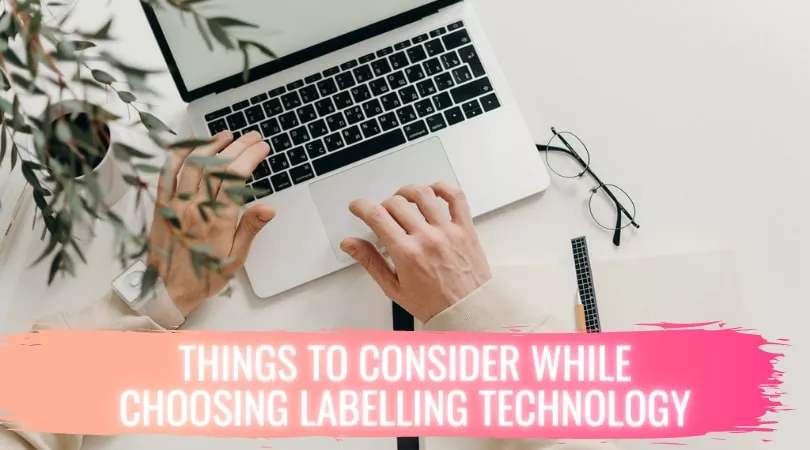 Packaging has come a long way in recent years, and people have more options than ever. Different technologies offer different advantages and some are more suited for certain products or industries. You also have more flexibility in terms of budget, and if you need something inexpensive, there are plenty of options. However, it's important that you assess your needs and that you look at the whole picture when picking labeling options, not just price. Let's take a look at a few things you should consider when choosing labeling technologies.
Speed
You will find three main types of labeling systems: semi-automatic, fully automatic, and manual. There are still many businessesthat use manual labeling today and it can work if you're a small-scale operation. But if you're like most, you probably want something that will allow you to label lots of products fast.
Semi-automatic systems could allow you to increase productivity by as much as 500%. These systems will require that you preload the machine with labels and press a switch or a pedal to start the labeling process. Then you have fully automatic systems that will allow you to label large quantities of a product without having to be as close to the operation.
Costs vs Quality
Then you have to look at costs, but you also have to make sure that the label is up to par. You don't want labels to start falling off or getting damaged during the shipping and handling process. In this case, you have options like shrink sleeves that could be good for you. These have the benefit of being resistant to damage and they're tough to scratch. Heat transfer labels are another type that will resist damage and are commonly used on items that deal with a lot of wear and tear, such as electronics, automobiles, aerospace, and manufacturing products.
This is why we would suggest you speak with a labeling service like Pro Motion Industriesif you're looking for someone who can handle both. They have been in the business for decades and worked with virtually all the latest labeling technologies. This is the type of company you want to work with for all your labeling needs.
At the end of the day, however, the cheapest option remains to label the items yourself manually or by using a semi-automatic machine. It could work if you have a limited run, but scaling could be difficult and the quality won't be as consistent.
Visual Effect
Lastly, you have to consider how much of an impact your product will have when put on a shelf. In this case, shrink sleeves are the best if you want to get attention. Heat transfer also works. But, if you want to get the same effect with manual labels, you have to make sure that it's in line with your product. If your goal is to look artisanal, then it can be a good option. This is why it's still one of the most popular label options for craft beers, for instance.
These are all things that you will have to consider when picking labeling technologies. The only way to know what works is through research, so never skip this part.