5 Best Laptops under 50000 Available in India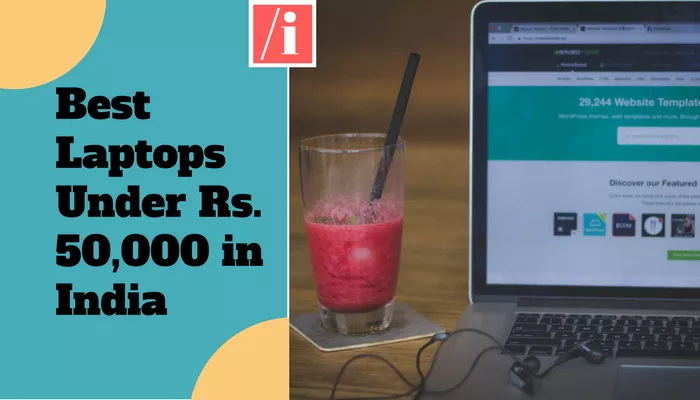 5 Best Laptops under 50000 Available in India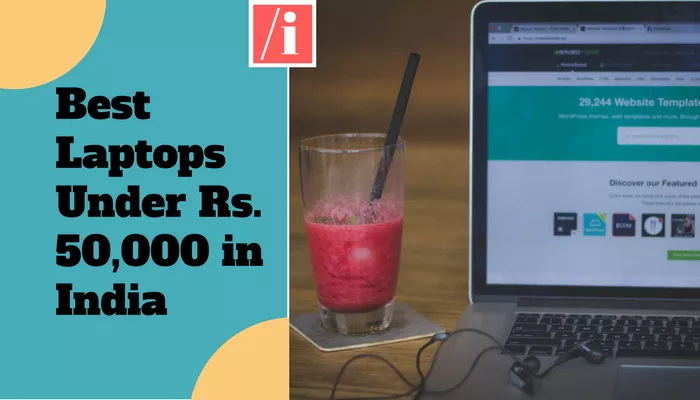 Are you looking for some best laptops under 50000 which are available in your country?
Are you in a need for a perfect laptop that suits your requirements?
Laptops play a crucial role in the lives of students and employees these days. We are all hypnotized by Laptops and computers. The main reason for the increasing use of laptops is its capability to do the complex things with ease.
But, A perfect laptop with spectacular specifications won't come at a lower cost.
But, Tell me, Who compromises with the features. We want All the features at a reasonable price. But, Finding such laptops is hard.
That's why, Today we listed the 5 Best Laptops under 50000, which are available worldwide and especially in India.
Best Laptops under 50000 available in India
Note: This list doesn't follow any order. The laptop that got the first position isn't the greatest nor the laptop which got the last position is bad. Each and every laptop listed below are perfect. All you need to do is select the laptop which suits your needs 🙂
1. Lenovo core IP 320E Laptop – 42,000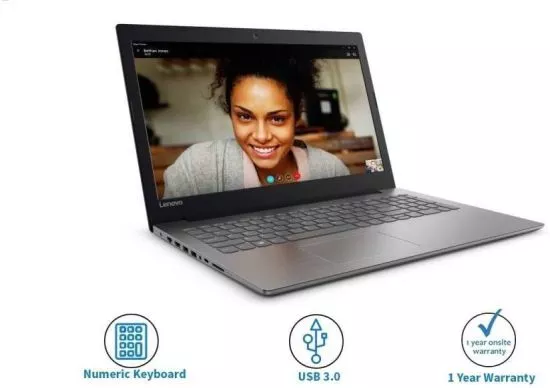 Here comes a strong competitor from Lenovo, on the list of " Best Laptops under 50,000 in India ".
The features of this are completely outstanding. It comes with a powerful Intel i5 7th generation processor to speed up the things on the laptop.
For Hardcore gaming lovers like me, To give best gaming experience, This laptop comes with 8 GB DDR3 Ram and a 2GB graphics card for playing high-end games on a 15.6-inch Display colorfully and Amazingly fast.
Those people, who store many documents, Movies and all other things in their laptop, Shouldn't be afraid of buying an external HDD. Because this laptop comes with a 1TB HDD. As we all know, SSD's ( Solid-state drives ) are very much faster than HDD's, But, Normal laptops won't come with an SSD.
This Laptop weights, 2.2 Kg which can be considered as a medium weight Laptop. DOS operating system is pre-installed on this Laptop. You can simply install a Windows or Linux OS by using OS CD 🙂
Also Read:Microsoft surface book 2 with Bigger Display and 16 GB RAM
2. HP imprint 15Q-BU006TU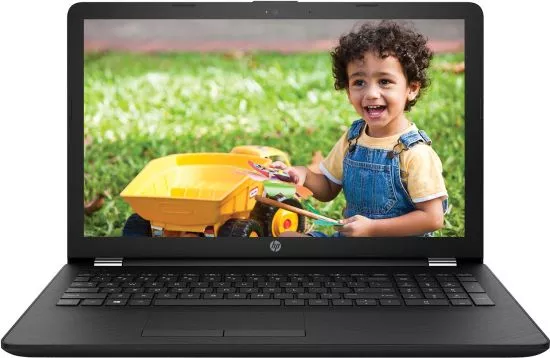 Here comes another Intel processor-powered Laptop that is from one of the best brand's HP.
It comes with a power packed I3 6th Generation Intel processor. When compared the Lenovo Laptop, This one got a low powered processor. But, In reality, i3 processor's are also powerful in terms of performance.
This laptop comes with DOS operating system installed by default. It comes with an 8 GB Ram, 1 TB HDD. It has a 15.6-inch colorful display for watching HD videos and movies.
But, the surprising thing is, it weighs 2.1 Kg, which is 0.1 lesser than Lenovo Laptop. The weight reduction is maybe, due to the missing Graphic card :p
This Laptop costs RS.32,000 in Flipkart. Actually, this is a mid-range budget laptop that can be very useful for students to do their projects and other things 🙂
3. Dell Inspiron 3567 Notebook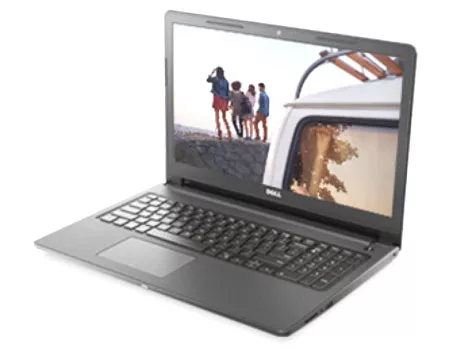 A mid-range budget Laptop from a company, owned by a degree dropout, Micheal Dell. Yeah, you got it right, It's a Dell Laptop.
There is nothing special to say anything about this particular one, Because, All laptops from Dell, gives an optimum performance for the users.
This one got a 4GB Ram, 1 TB HDD, and a 15.6inch display. And coming to the processor, It's powered by Intel I3-6th generation.
It comes with Windows 10 Home or Students edition installed by Default. As a latest operating system, Windows 10 can help us do the things in a right way 🙂
This laptop costs RS.33,000 approximately on Snapdeal. It's really an ideal laptop for students and Workers. It has the capability to get a position in this list of Best Laptops under 50000 in India.
4. Acer Aspire E5-575G Notebook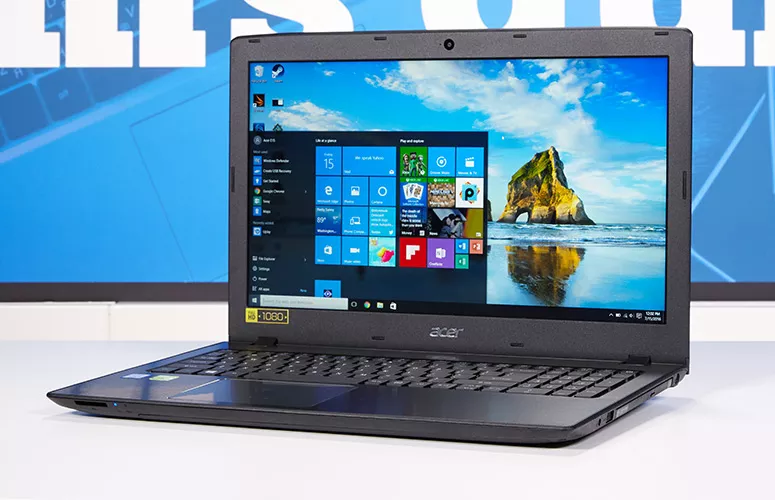 Being an Overpriced Laptop from Acer, This one can easily get on to the list of Best laptops under 50000.
Actually, As a student, I won't purchase this Laptop. Because This laptop was priced at RS.47,000 approximately. But, I think, it worth the price. This one is recommended for employees.
Now taking a look at the specs,
It comes with an Intel i5 6th generation processor. It comes with 4 GB ram and 15.6-inch display.
This laptop also got the latest operating system, Windows 10 Home. There is nothing special in terms of Operating System.
The main thing for the over price is its quality and the stylish look. The black color of this Laptop is awesome and looks very much better than others.
Also Read: Google PixelBook is priced at $999
5. Asus R series R558UQ-DM542D Notebook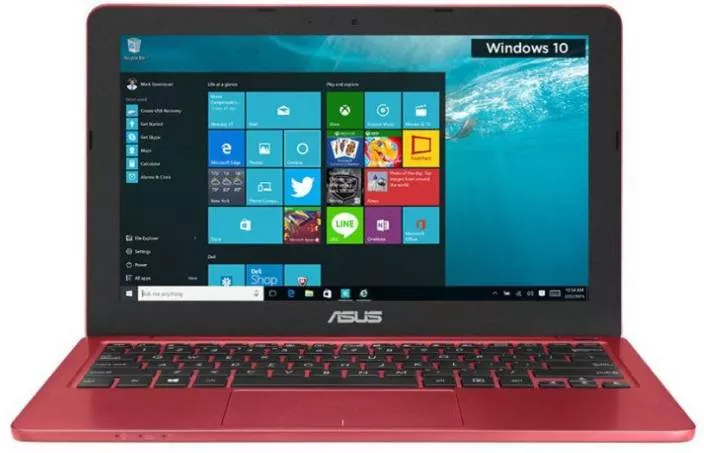 Here comes the beast from Asus. It's priced Rs. 47,000 on Snapdeal website. This one is completely worth the price you pay. It's really a good laptop. It got each and everything for making it one of the best laptops under 50000 in India.
Well here are the specs:
It comes with a 1 TB HDD, 4 GB RAM and a 15.6-inch display.
The special thing in the laptop is the processor. It comes with Intel i5 7th generation processor which is the latest processor from Intel.
For Gaming people, It comes with an inbuilt, 2GB graphics card which can help you play high-end games without lags.
And, it comes with MS-DOS operating system pre-installed. Ms-Dos is not a colorful operating system. All you can do is inputting commands. But, You can install the latest windows 10 easily on this laptop.
And yea, This is one of the best laptops under 50000 available in India.
Conclusion – Best Laptops Under 50000 in India
This is our list of the 5 best laptops under 50000 available in India. If you know any other best laptops that haven't listed here in this list, Please let us know in the comments and we will add them in future.
[irp posts="190″ name="Microsoft Surface Book 2 with Bigger Display and 16GB RAM"]