Shadow Fight Game Review Bette Version of SF2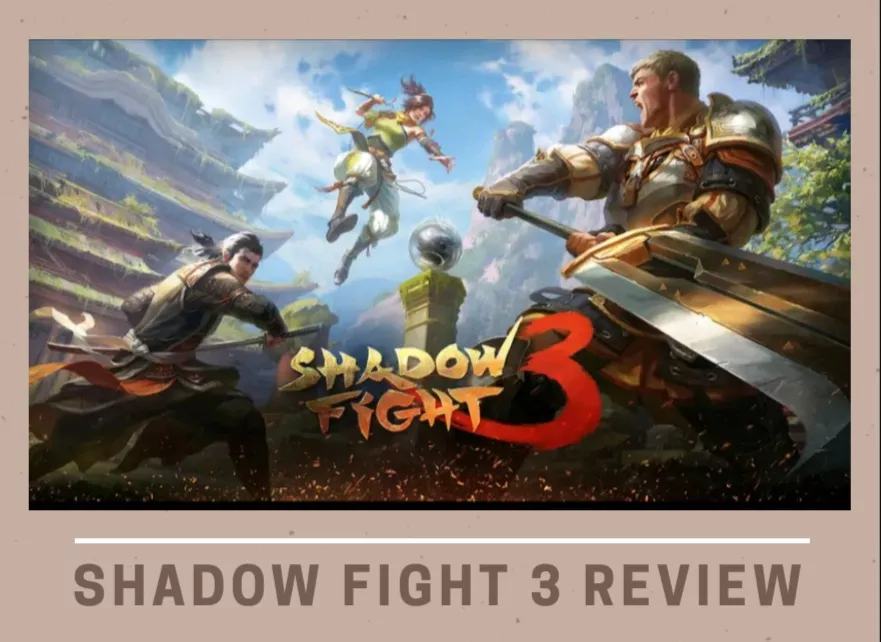 Hey friends! Welcome to this website. Are you searching for the Shadow Fight 3? Or want to get some details about the game? If yes, then this article is especially for you. Here, we have shared so many interesting facts about the Shadow Fight 3. Therefore, if you are one of the fans of this game then here is everything that you need to know.
We have listed the features of the game. And with this, we have also shared the Updated features of the game, Here, you will get to know about different weapons that you are going to enjoy with the game. So, read the article completely and learn a lot of things that you must know about the game.
Shadow Fight 3
Shadow Fight 3 is a fighting game where you are free to customize your character avatar. And then you will have to fight against the opponents and develop your skill to reach new levels. You will get a number of items, equipment, and weapons in the game. You can create your own fighting style. The game is very interesting. And if you love to play action and fighting games then it is best for you, you must try it!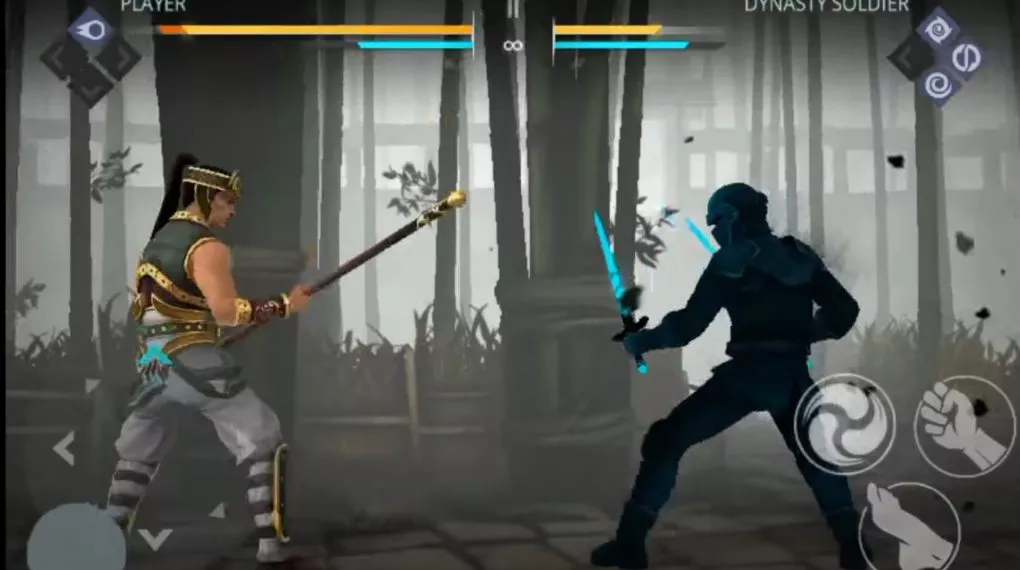 Info:
Name: Shadow Fight 3
Current Version on Playstore: 1.19.0
Required Android Version: 4.1 and later version of Android
Size: Different for different devices.
Updated on Playstore: July 25, 2019
Download MOD: Techylist
Game Features
> The game comes with 3D graphics and realistic and smooth animations.
> You can create your own fighting style by combining 3 different fighting styles.
> Win Duels and increase your game progress.
> A number of weapons and other items are also there to collect.
> Travel to different places and get new stories.
> Special Shadow abilities are also there to make the gameplay better of a player.
There you can find so many quests and also you can take participate in the events. And get amazing prizes and awards.
New Updated Features
The new update comes with 3 new languages. Now the game is also available in Vietnamese, Thai and Indonesian languages. The new update also includes the 4 new titled sets. And that is with special fight mechanics where 3 of them are legendary sets and 1 of them is Unique set. Heralds have got a new unique ability that is critical charges. It will help you perform guaranteed Critical hits.
Legion (Chapter I)
Legion is a faction and they are introduced in Chapter I of the Shadow Fight 3 game.
Weapons
Crude Sword (Common), Plain Swords (Common), Iron Lance (Common), Riffle Hammers (Common), Battle Sword (Common), Solid Hatchets (Common), Stonemason's Hammer (Common).
Labryses (Rare), Metal Sting (Rare), Silver Squall (Rare), Signets of War (Rare), Spiked Maul (Rare), Double Skivers (Rare), Restrainer (Rare).
Ornate Two-Hander (Epic), Wicked Twins (Epic), Nightbanes (Epic), Old-Timer (Epic), Storm Hammer (Epic), Ash and Light (Epic), Spear of Mercy (Epic).
Light Brim (Legendary), Ripping Kit (Legendary), Bonecrusher's (Legendary), Ancestors' Wrath (Legendary), Arbitrator (Legendary) Sun Splinter (Legendary), Final Countdown (Legendary).
Dynasty (Chapter II)
Dynasty is a faction and introduced in Chapter II of Shadow Fight 3.
Weapons
Double Scimitars (Common), Nunchaku (Common), Metal Shuang Gou (Common), Common Staff (Common), Crafted Sting (Common), Peasant's Guandao (Common), Fisherman's Dadao (Common).
Wooden Staff (Rare), Lightweight Sabers (Rare), Sentry's Guandao (Rare), Deerhorn Knives (Rare), Four-sided Blade (Rare), Rebel Nunchaku (Rare), Governor's Dadao (Rare).
Glided Staff (Epic), Weighted Nunchaku (Epic), Aerial Lotus (Epic), Crane's Wings (Epic), Golden Bud (Epic), Ancient Legacy (Epic), Dancing Sabers (Epic).
Emerald Claw (Legendary), Eagle's Dive (Legendary), Crown Defender (Legendary), Prosperity Staff (Legendary), Dragon's Roar (Legendary), Flying Jade (Legendary), Golden Crescents (Legendary).
Heralds (Chapter III)
It is the faction of Chapter III in the Shadow Fight 3 game.
Weapons
Keen Katana (Common), Steel Sai (Common), Acute Naginata (Common), Wooden Kama (Common), Stinger Claws (Common), Hermit Katana (Common), Peasant's Sickle (Common).
Steel Claws (Rare), Slick Naginata (Rare), Razor Edge (Rare), Lightweight Kama (Rare), Jagged Kusarigama (Rare), Classy Katana (Rare), Dissectors (Rare).
Dark Cogs (Epic), Fate Slicer (Epic), Purple Peeler (Epic), Shadow Piercer (Epic), Iridescent Slicer (Epic), Accusers, Scalpel (Epic).
Shadowslayer (Legendary), Cyan Talons (Legendary), Fate's End (Legendary), Improved Pruner (Legendary), Blood Reaper (Legendary), Nocturnal Clutches (Legendary), Chelicerae (Legendary).
FAQs
1. Is Shadow Fight 3 offline or online?
Shadow Fight 3 is a game which requires an active Internet Connection start. And in the game, you can play the Story Mode offline whereas you will need an active Internet connection to play the game in Duals.
2. Is Shadow Fight 3 Offline?
No, Shadow Fight 3 is not completely offline. It needs an Internet connection to start. However, you can play the story mode Offline. But Duals are online. That means you will get only limited contents offline.
3. How do I Progress in Shadow Fight 3?
You can get progress in Shadow Fight 3 in different ways. And they are as follows.
By winning Duels.
By doing Side Quests.
Also, by watching Free Ads.
And by using Combos also.
4. How many Chapters does Shadow Fight 3 have?
Shadow Fight 3 has a total of 7 Chapters. And they are as follows.
Chapter I: Legion
Chapter II: Dynasty
Chapter III: Heralds
Chapter IV: Consequences
Chapter V: Shadow Island
Chapter VI: Heart of the Legion
Chapter VII: Herald Epic Armor
5. Does Shadow Fight 3 have Multiplayer?
Shadow Fight 3 has a Duel Mode where you will enter in a multiplayer battle. But the opponents of this mode are not real players. There will be bots which will play with you. You can not battle with other players or with your friends.
Final Verdict
So, Finally, we are in the ending part of this article. In conclusion, I hope you will like the article. And it will help you to get the information that you wanted to get. If you still have any question or doubt related to this topic then share it with us in the Comments Section. Just type your problem there and we will try to help you out.
Besides, if you liked the article then share it with your friends. And tell them about this amazing game and this information. Share it on your social media. And with this, my words came to an end. At last, thank you for visiting this website. Keep visiting for more updates.