Best Survival Games For Android You Should Check Out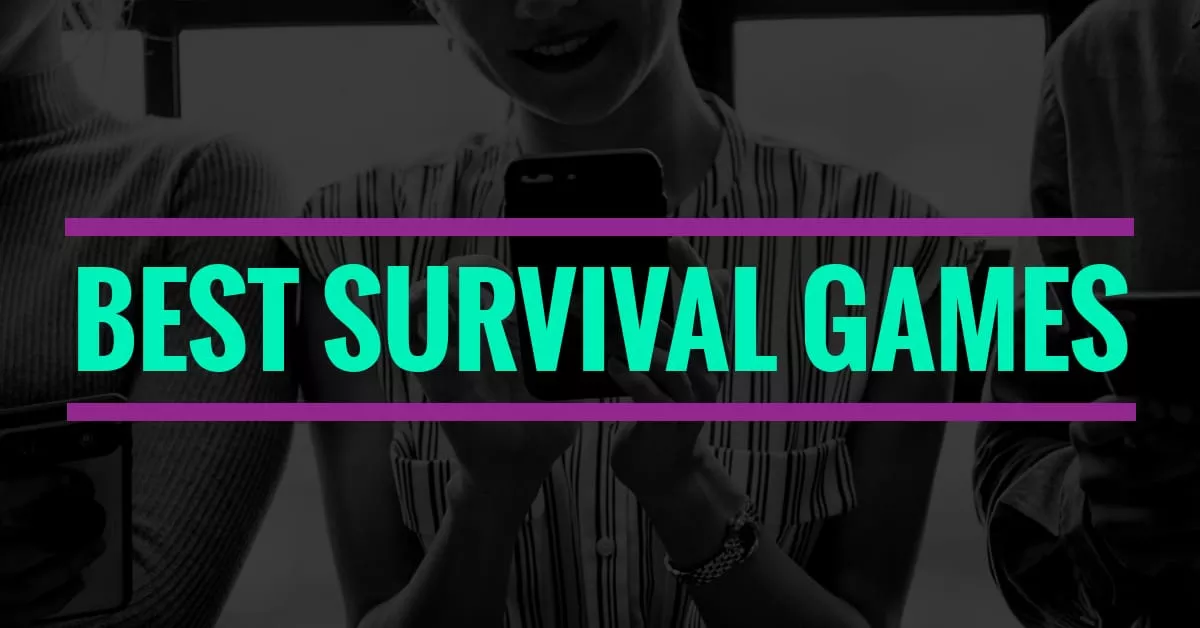 Best survival games for Android (2019)
I love survival games but it's not like I can commute to work with my Xbox, so I decided to see what exactly the internet had to offer me in terms of adventure games and survival games that are easily transportable (I hate being bored on my commute!). In the process, I happened upon mobile apps – who knows why I didn't think of them before. And, because I've grown such an immense love for some of these apps, I wanted to be able to share my favorites with you below.
Dinos Online – Rating: 4.4, Downloads: 1M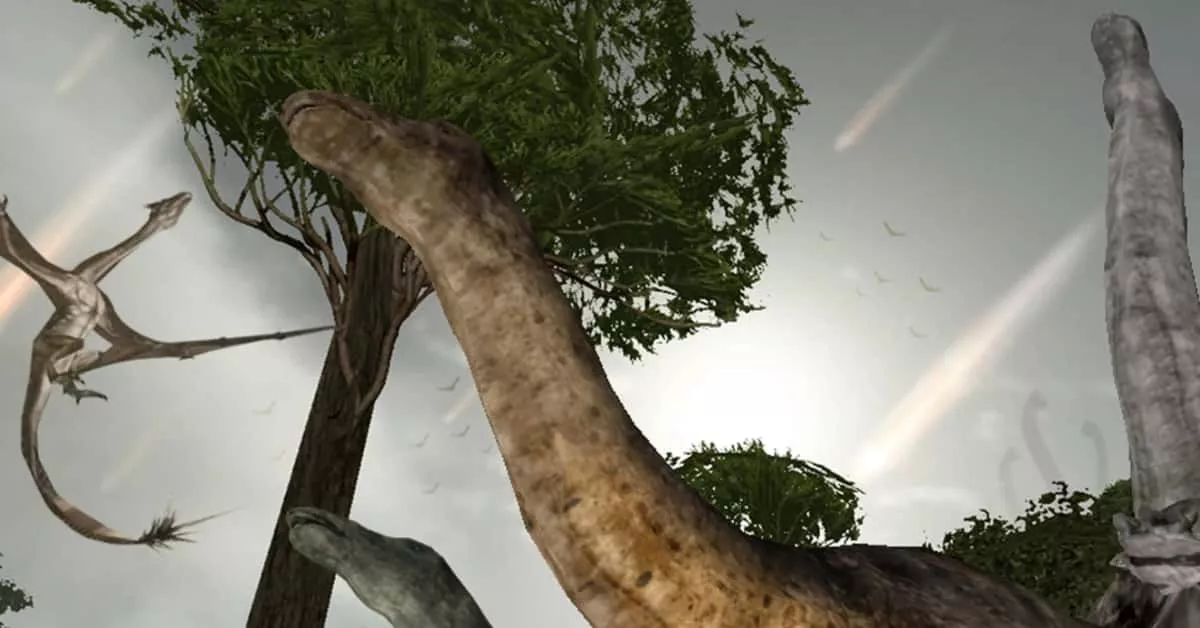 Dinos online is a cross between an adventure and survival game where you have to prove your survival skills while on an island filled with dinosaurs. Yes please, sign me up! You get a chance to cross paths with tons of different animals, discover rare resources, and explore enjoy hunting with friends – no matter where they happen to be in the world. You also get to select a tribe of dinos to hang out with and you increase their skill levels as you complete more tasks, which is pretty cool.
Keep in mind that the graphics aren't stellar; this is no Jurassic World by any means. But, it's still a lot of fun and if you are looking for an adventure/survival game with a twist, this is certainly the one to give it to you.
Pros: Fun universe, level up your dino comrades, discover loads of different animals and resources.
Cons: The graphics are a bit underwhelming.
Overall: So long as you're looking for a game with high story quality (and maybe care less about the visuals) you'll have loads of fun exploring this dinosaur world.
---
Ocean is Home – Rating: 4.2, Downloads: 10M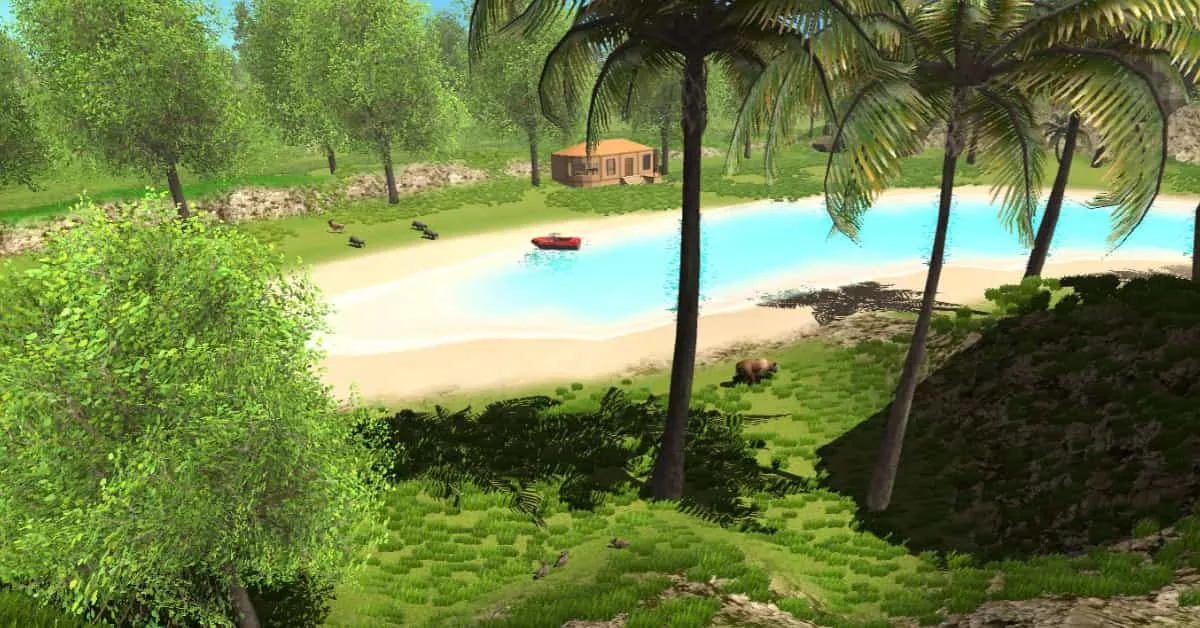 Ocean is Home lets you explore your love of the ocean while you simultaneously work to survive by building your dream home on your very own island. You get the chance to enjoy the island life and also utilize your creativity to craft items, modes of transportation, and tools. The entire island is yours to explore and you can advance your skills as you play to become even more powerful.
I want to know that it can, occasionally, be tough to find the resources you need for crafting. For this reason, it's important that you plan ahead when collecting items around the island. If you don't like that element in your survival games, then you're probably going to want to try one of my other two recommendations.
Pros: Dream island setting, advance your character by improving your skills, build your dream home.
Cons: The game is pretty realistic and it can be tough to find resources at times.
Overall: If you don't mind having a realistic element to your games, then you'll like getting the chance to be master of your own island.
---
Survival Island – Rating: 4.2, Downloads: 10M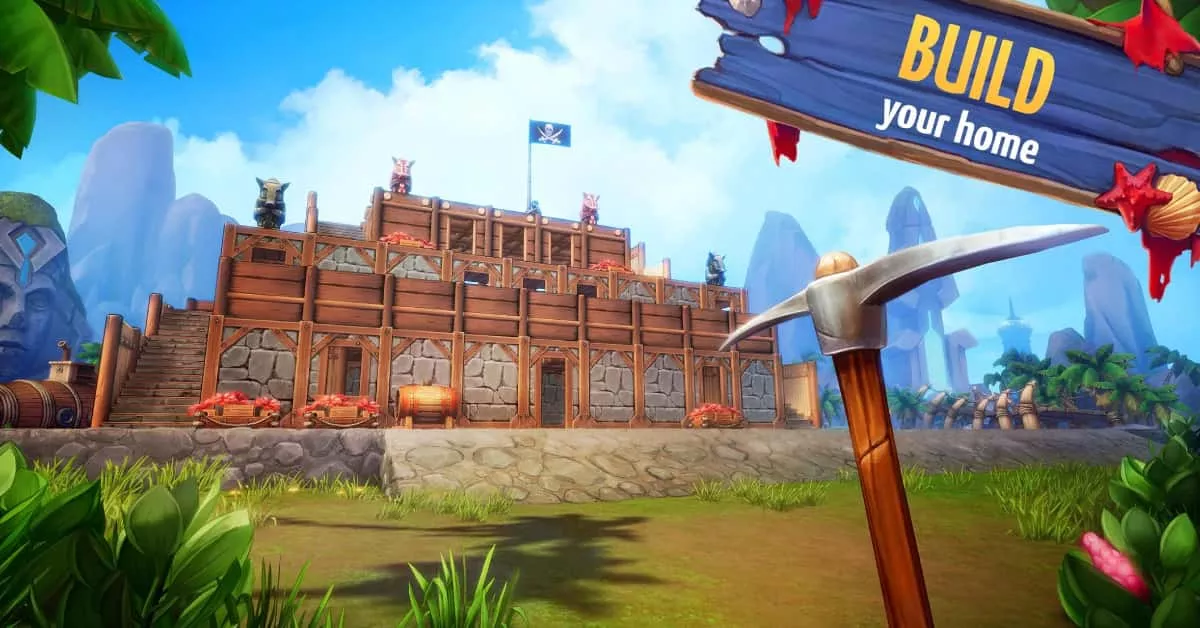 Survival Island puts your skills to the test to see how well you can not just survive but thrive in an environment that's totally foreign to you – just like the circumstances would be in the real world. You have the opportunity to build yourself shelter from the ground up and keep track of things like your health – just like you would in real life.
This game does require an internet connection in order to be played, so that's something to keep in mind. You won't be able to access your saved game or character without internet access (even if the app shows up as "available" when you're offline because that can sometimes happen).
Pros: Really puts your survival skills to the test, build your own shelter.
Cons: Requires internet access.
Overall: As long as you have a clear connection to the internet, you'll love showing off your ability to survive alone in the wilds.
---
Conclusion
As I said, I've been having a lot of fun playing these games and they're the perfect way to occupy my time on my commute to and from work. If you've got a love for survival and adventure games (or if you are just bored like I was) then I definitely recommend giving these a try.
And for those of you who like to do some additional researching before you hit "download," here is the site I initially found these apps on. There's a list of the top 10 apps in a bunch of different categories, and survival and adventure games were one of them. But don't take my word for it, look for yourself.
Here's the list – Top 10 Survival Games
Seriously, if you have any interest in games involving survival, adventure, and a challenge around every corner, then you're not going to want to pass these up. I'm certainly glad I didn't.