NieR:Automata Anime Release Date Set For January 7, 2023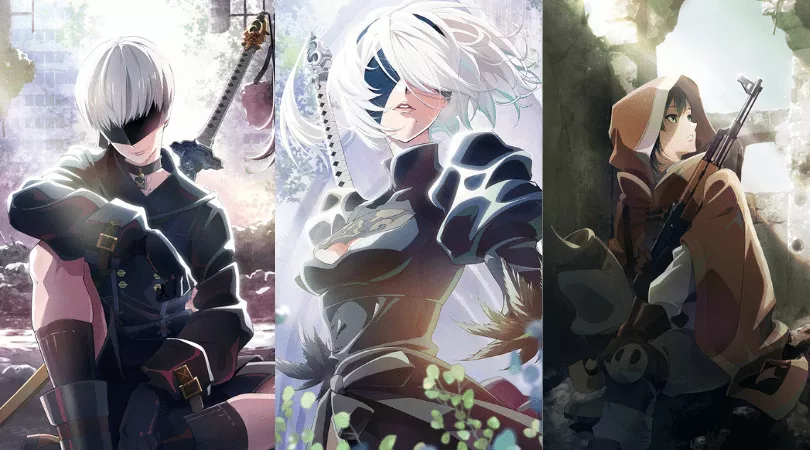 The official website for "NeiR:Automata Ver1.1a" anime has confirmed that the series will be released on 7th January 2023 in Japan. It will be broadcasted every Saturday at 24:00 from January 7th on TOKYO MX, Tochigi TV, Gunma TV, and BS11. The anime is directed by Ryouji Masuyama and features animation production by A-1 Pictures.
The trailer is embedded below:
Nier:Automata is a 2017 action role-playing game(ARPG) developed by PlatinumGames and published by SquareEnix. The game was originally released for the PlayStation4 and more.
According to Wikipedia, the game sold 198,542 copies during its first week of release in Japan, topping the charts and significantly exceeding the sales, as of November 2022, all versions of the game have shipped over seven million copies worldwide.
NieR Automata Anime Release Date, Plot, Cast & Staff
Release Date: 7th January 2023
Plot:
In the distant future, invaders from another world attack without warning, and humanity has been driven from the Earth and takes refuge on the Moon. The Council of Humanity sends a force of android soldiers in an effort to destroy the invaders and take back their planet. Now, a war between machines and androids rages on, and to break the deadlock, the Resistance deploys a new unit of android infantry: YoRHa. A war that could soon unveil a long-forgotten truth of the world.
Director: Ryoji Masuyama
Production Studio: A-1 Pictures
Cast:
2B, voiced by Yui Ishikawa
9S, voiced by Natsuki Hanae
A2 voiced by Ayaka Suwa
Pod 042, voiced by Hiroki Yasumoto
Pod 153, voiced by Kaoru Akiyama
Adam, voiced by Daisuke Namikawa
Eve, voiced by Tatsuhisa Suzuki
Pascal, voiced by Aoi Yuki
Commander, voiced by Chiaki Kanō
Operator 6O, voiced by Keiko Isobe
Operator: 21O, voiced by Meari Hatsumi
Lily, voiced by Atsumi Tanezaki
(Source: Website for NeiR:Automata)