FITT360 Camera is the World's First 360° Neckband Wearable Camera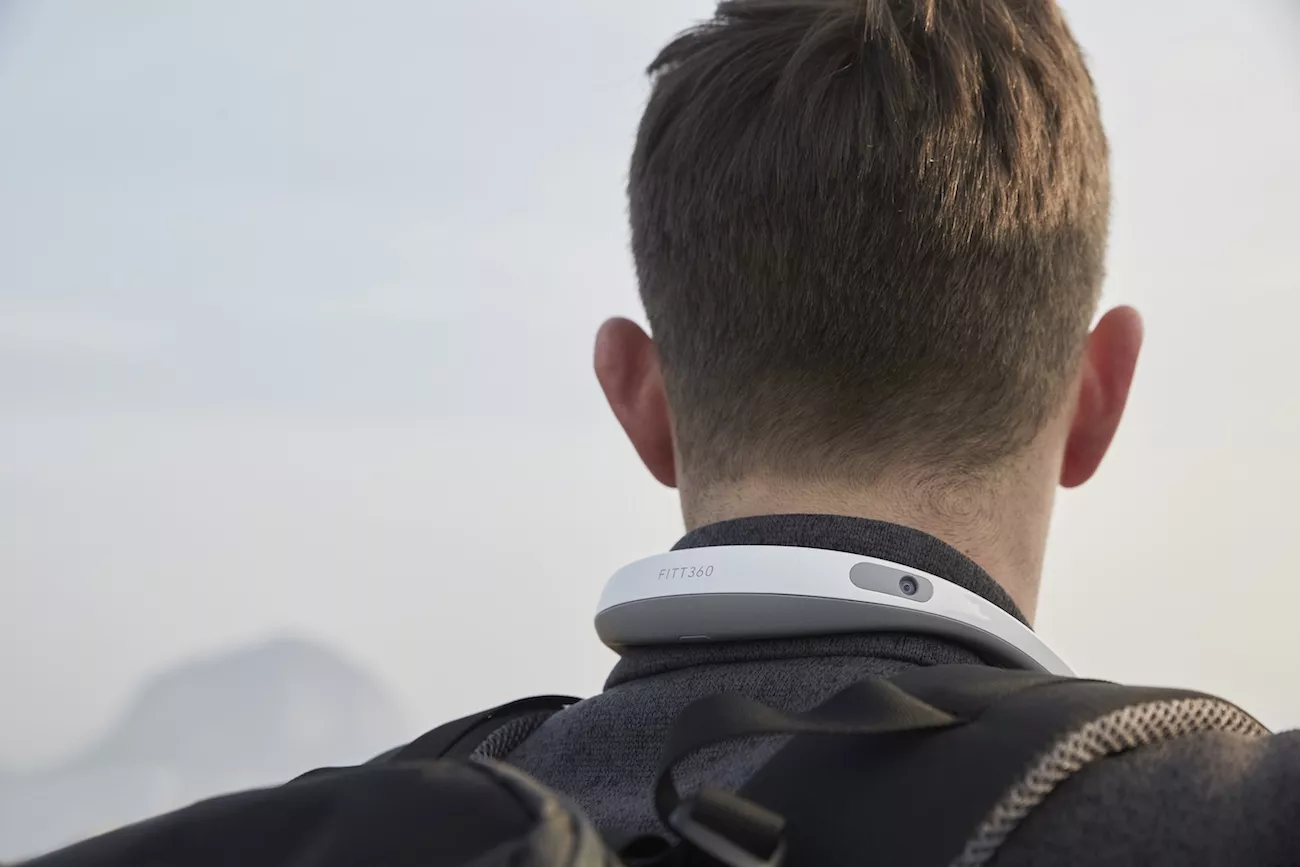 FITT360 Camera is the World's First 360° Neckband Wearable Camera!
The world is moving fast towards the future. Every day we see new and futuristic gadgets. And now here's one of them. It's "FITT360 Camera". It is the world's first neckband wearable 360° camera. It's designed to capture all your moments in 360° effortlessly.
All you need to do is to simply wear this device around your neck and start capturing or recording your surroundings in 360° view.
Also Read –DJI Mavic Air, A New Foldable Drone at $799
Let's have a look at FITT360 Camera's Features
FITT360 is an amazing device. This Neckband Wearable Camera features 3 cameras in total. It can take pictures and record 4k (3840×1920) videos. The FITT 360 camera has live streaming functionality. You can easily share your memories in real-time. There are options to share videos or pictures on various social networks.
Here is a video of FITT360 camera on YouTube
Interestingly, you can also use FITT360 as a Bluetooth headset to answer the calls or listen to your favorite music. Well, it's one of the most impressive features of this wearable camera.
The FITT360 features a 2400mAh battery which provides 90 minutes of video recording time. It takes about 100 minutes to charge completely. For storage, you can use a microSD card up to 128GB. In terms of connectivity, the FITT360 has GPS, Wi-Fi, Bluetooth 4.2 and Glonass.
The device is heatproof, shockproof, and water resistance. It has an IPX6 waterproof rating. You don't have to worry about it when you want to capture videos during rainy days.
[irp]
What's the price of FITT 360 wearable camera?
The FITT360 camera comes in red, white and silver colors. All the three colors look attractive and enhance the design of the device. It comes in three different sizes – small, medium and large.
The FITT360 is already launched on Kickstarter last month. There are no official details regarding the final retail price of the device. But if you are really wanting it to buy, then have a look at the prices on Kickstarter ranging from $370 to $600.
Source –Kickstarter