Step-By-Step Guide for Entrepreneurs: How to Develop a Successful Product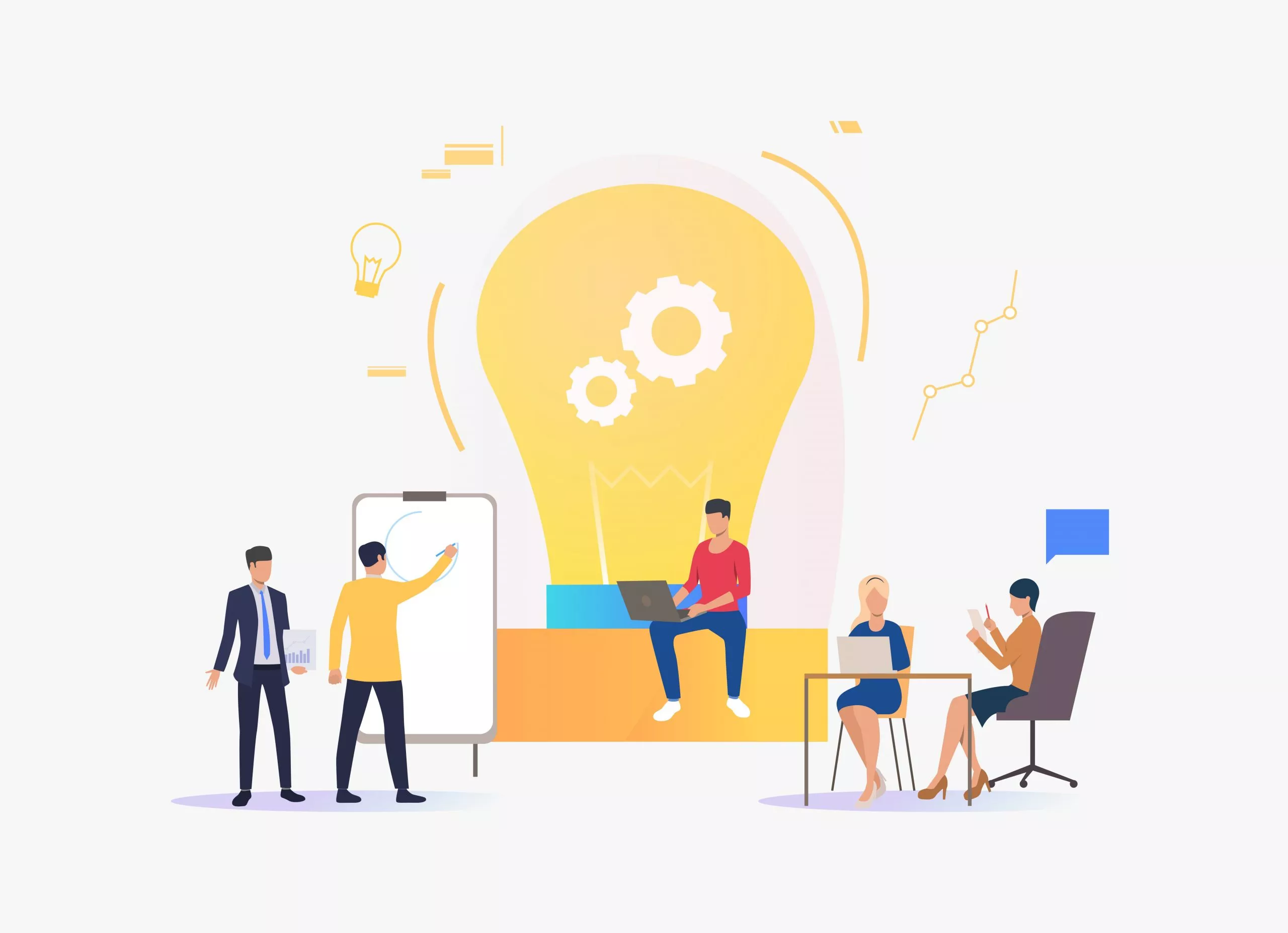 A great idea is the foundation of every great company. When you have one of your own, ensure you are ready to turn that idea into reality and build a successful product. Read on to learn more.
A great idea can strike you anytime. You might be enjoying coffee with coworkers, working on a project for the office, or reviewing the performance of an existing product. Or perhaps you are struggling to solve a problem. And, all of a sudden, an idea springs into your mind.
Many best ideas are never implemented because not all business owners work on them.
Reasons—inadequate resources, funding, advice, or even the absence of that final push prevent them from carrying their ideas through.
Even for implemented ideas, failure will knock on the doors of the unprepared, who put all their energy, money, and time in the wrong place.
Transforming your product idea into a digital reality isn't easy.
And that's where this guide comes in handy. We'll give you a brief framework of how to do so, from the idea phase to research, development, and delivery to build a successful product.
7 Steps for Building Successful Startups
Find Your Niche
If your product is not based on your customer's pain points, you will never be able to market it effectively. Make sure you answer the following:
What problem is your product solving?
What void is your product filling?
Are you solving the correct problems?
However, remember that you cannot tackle every issue; pick one and fixate on it. Once you have found the gaps in the niche market, you can start to fill them with your products. It is also known as additive segment expansion; you already have the base ready to create a new segmentation that naturally branches out from your other products.
Find Your Product Differentiators
Your products or services are distinctive because of your product differentiation.
It could be due to a specific technology or design, specialized assistance, fantastic customer service you deliver, or anything else. There could be a product for everybody, and most ideas have previously been used. That's not the case, though.
Let's go back and review Instagram's history and how its creators determined what made its platform unique. The photo-sharing app originally functioned as a check-in app, but users soon started exchanging photos with pals.
After realizing this difference, Instagram became more interested in the fantastic concept of photo-sharing software with distinctive filters.
The following three factors make product differentiation crucial:
It helps you gain a competitive advantage
It allows you to build brand awareness
It enables you to build a relationship with your target audience
So, even if your idea is similar to existing products if your differentiators are strong, you can still succeed and grow a loyal customer base.
MVPs are A Great Way to Start
You are unsure how customers will interact with the product or whether it will be feasible.
Don't know if people will pay for your solution and want to test it first.
Having financial concerns.
Here is where MVPs come in.
It lets you get assurance on your product idea and iterate as you collect customer feedback. Regardless of whether the MVP performs well, you can always pivot and correct your structural course of action if it does not.
Companies like Airbnb, Amazon, Facebook, Uber, Twitter, and even Spotify rose from MVPs to become startup unicorns. Their owners want to immediately spread the word about their product idea without spending all their resources.
For example, Uber was launched in 2010 with just three cars in its prototype. They started with a raw version and kept iterating and polishing features as they collected user feedback. It didn't wait too long to launch the final product today, a taxi-hailing app.
Businesses that launch with an MVP can evaluate market demands, satisfy their beta customers, reduce risks, and develop a monetization strategy while keeping in mind customer behavior.
Work Smarter With A Development Partner
Working smarter, not harder is a proverb we have all heard. It makes sense if you treat your company concept like your child and want to make a lot of effort to grow and care for it independently.
But you'll also need to work wisely. Maybe you should do that by quickly learning about the five stages of the development process: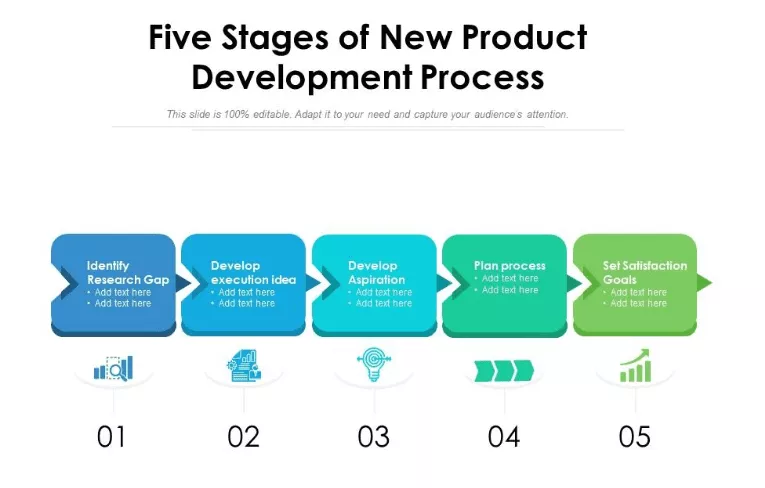 Market research and analysis
Wireframing and prototyping
Technology selection
Delivery and promotion
Product development
Even if you are familiar with the development process, it's better to hire a development partner who can guide you toward success if this is your first time working on a project of this nature.
This partner in and hiring dedicated product development ought to have years of experience. Only some businesses make it through the fierce competition; you need a strategic partner to thrive and expand.
Following a thorough evaluation, a development partner should be chosen. Keep in mind the following:
A single plan for achieving a single goal
There should always be a single, well-defined plan that you and your development partner adhere to. To prevent future misalignment, define the project in a document you can consistently refer to. You must create a business strategy as an entrepreneur before bringing on your development partners.
Make It Clear & Explain
The most important feature of developing with a development partner is to be explicit and precise. If you want both sides to understand one another, explain your ideas and goals repeatedly. Establish clear performance metrics and acceptance criteria for whatever job you perform with them.
Pick the Right Strategy
Your product may require a fully managed team from start to finish if it is too complex to be developed by one individual. Some people work with development teams, while others partner with a development firm to take care of their product. You must evaluate your product requirements and pick the best partnership strategy.
To Conclude
Always Remember: Following an effective software development process is essential to the startup's success. Your product must tell a compelling and straightforward story about the brand and how it will improve customers' experience.
There is no single method or recipe for developing a great product. The sky is the limit with a game-changing idea, a clear business strategy, and effective technology implementation.
Do you want to build a successful MVP? Contact Netsmartz, which will help you deliver an outstanding product with a great customer experience.