Apple iPhone 12 Series: Two 5G versions, X55 baseband & A14 chip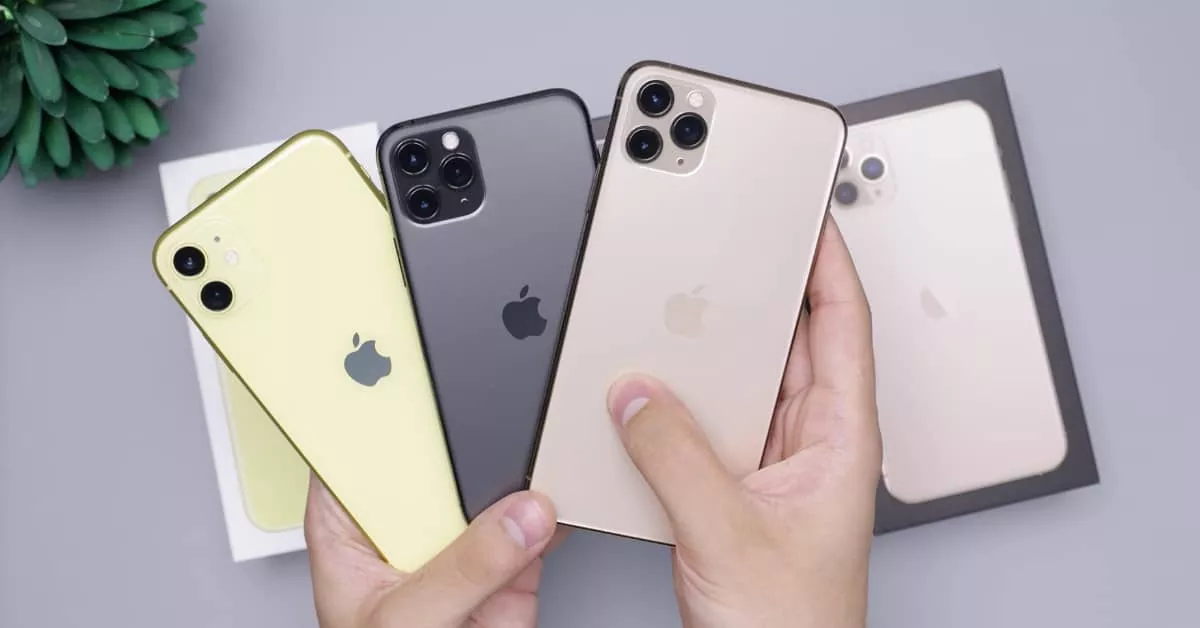 This year, Appleis going to launch the highly anticipated iPhone 12 series. The leaks and rumors about the upcoming iPhones 2020 have started spreading in the news. Recently, the famous Apple analyst Ming-Chi Kuo released the latest report, which showed that in 2020, Apple will release new iPhones supporting both mmWave and Sub-6GHz (both equipped with Qualcomm X55 baseband) in the second half of this year.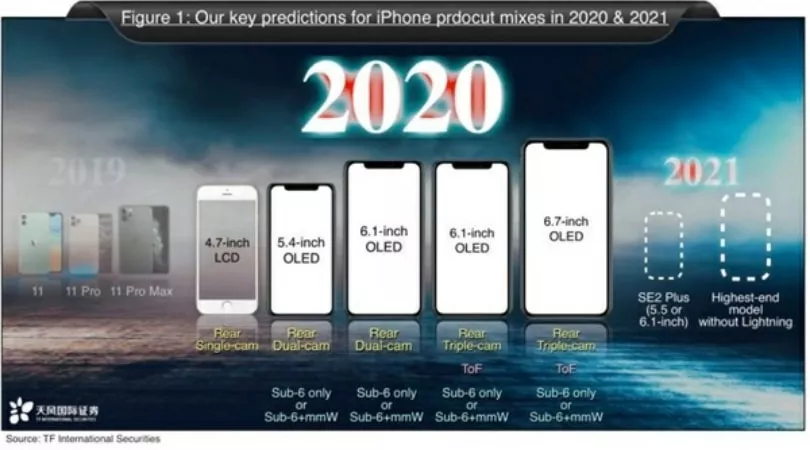 The report states that the five new iPhones this year include: 4.7-inch LCD models (iPhone 9 or iPhone SE 2) in the first half, 5.4-inch and 6.1-inch OLED dual rear camera models (iPhone 12 series), and 6.1-inch And a 6.7-inch OLED rear three-camera model (iPhone 12 Pro series). Except for the 4.7-inch LCD models that do not support 5G, the other four models will support 5G. As per the cited report & image, the Apple iPhone SE 2 is expected to launch in 2021.
He mentioned in the report that Apple is expected to release new iPhones supporting mmWave and new iPhones of Sub-6GHz at the same time. At the same time, Apple's 5G version of iPhone will be divided into Sub-6GHz and Sub-6GHz + For mmWave models, the current development of the Sub-6GHz + mmWave iPhone is progressing as scheduled, and it is expected to ship at the end of the third quarter or the beginning of the fourth quarter of 2020.
He expects that the iPhone 12 series shipments will reach 80-85 million units this year, of which the shipments of models supporting the Sub-6GHz and mmWave version account for 15-20% . As a comparison, the iPhone 11 series shipped 75 million units in 2019.
According to previous predictions, the upcoming 5G iPhones will be divided into the iPhone 12 series ($ 699- $ 799) and the iPhone 12 Pro series ($ 999- $ 1099), all equipped with A14 processors and expected to be released in September 2020.
Source – MyDrivers